Latest Photo of Me!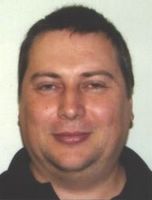 Latest Photo of Your's Truely! My mother told me off for placing my head down. It made me look like I have extra chins! lol
Last thing I need is to make myself look fatter than I really am! lol
Not much to report. Still trying to get things organised for UK. Didn't get to take photo's of the tree across the road or the branch on our fence at the moment. I can't find the battery for my camera. Pttthhh!
Well, when i find the battery, I'll take the photo. Raining today, so not much I can do. We are expecting another big storm. 250km/hr winds or something. More damage expected to occur.
Been feeling sick because of the pasties I ate. Too much fat and oil in them I think! Pttthhh! Bloody allergies. Looks like I won't get my Epipen before I leave for the UK, so will need a more generic letter from my GP to take to UK with me.
In the meantime, I better start eating everything I have left in the house before I go travelling.